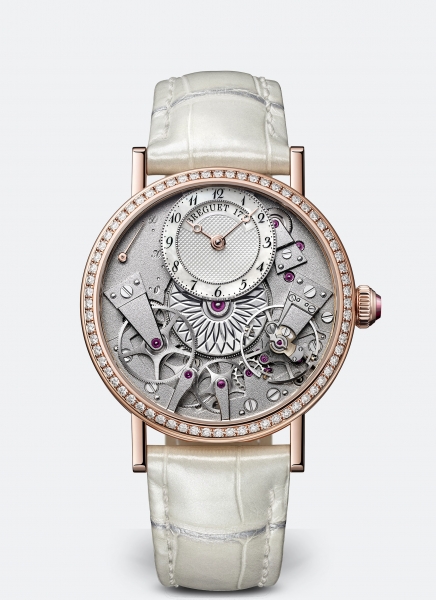 For loving the novels, I find that in the future world of the noel, the science and technology highly developed, a mobile phone or a terminal is basically can do everything, and the division of labor for the human beings had a great change. Suddenly, I think that if in the future world, will the mechanical watches exist?
For modern people, mechanical watch is a kind of taste, a kind of attitude, a symbol of wealth, an embodiment of identity, and also a kind of delicate gift. Back to the topic, mechanical watches in the future will also exist? This problem actually more bluntly said that do the mechanical watches forever exist.
Now, just out of the problem, say something meaningful about the wonderful replica mechanical watches. As a chronograph tool, we don't deny the functionality. But what's more, if only to see the time or chronograph, the quartz watches can do better, when the quartz watches have been popular that caused the huge impact to the mechanical watches, but still, people do think the mechanical watches are better than quartz watches.
So here comes the question, why are they so popular now, for there are also many tools that can instead of them? That must be talked about the location of them, the advanced mechanical watch is a luxury, art, a rare accessory, and also a symbol of identity. And even some of common mechanical watch also created for satisfy ordinary people of the pursuit of mechanical watches. It can be said as that mechanical watch has been gradually from the original meaning of timing tool, it has become a symbol. As a symbol of you have good taste, as a symbol of your identity, as a symbol of wealth, as a symbol of time concept…
Nothing is forever existed in the world except the time. Although mechanical watch is a tool for recording the time, if it is no longer unique, it may have replaced. And in the future, can it exist? I think, maybe, as a form of antiques, in the museum, as a kind of collection, owned by a few people, just like the paintings, the porcelain arts in the history. What do you think?